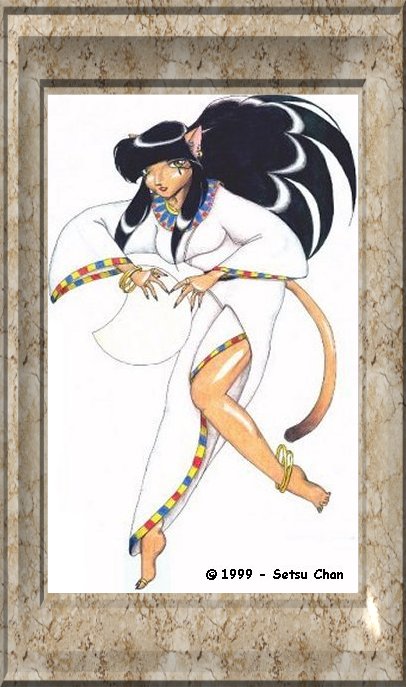 I am the child of Bast
I am the bright-eyed, the curious,
the creative, the chaotic!
The ironic
I am the knowledge-seeker
I will settle for nothing less than Ma'at

I am the protector of the Living Heru
and His children.
I am patient, watchful, resourceful,
I am content in my hours.
I am a child of Netjer,
through Her I live like Ra, forever,
and through me,
She is remembered as She must be...
-meryBast, © 2002